The Gateway to Tropical North Queensland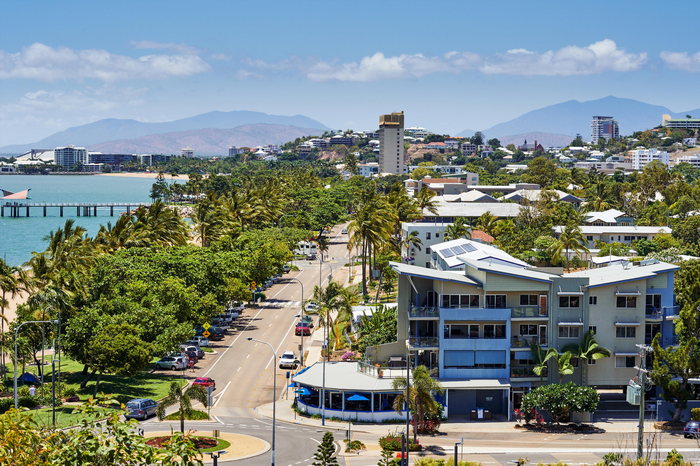 Cairns is a tropical city that is considered the gateway to Queensland. Initially, it was a service town for the sugar plantations to the south; today it is a tourist haven. You can now find upgraded airports, a flood of visitors and commercial enterprises.
Cairns Esplanade is the center of the action within Cairns. The public esplanade traces the bay foreshore and harmonize the city life of cafes and shopping with the organic attractions of the Coral Sea. A feature of Cairns Esplanade Lagoon overlooking Trinity Inlet is a large saltwater swimming lagoon with children's playground and picnic areas.
There are a variety of markets where you'll find everything from locally made arts and crafts to great novelties and souvenirs. Head to Cairns Night Markets before dinner, located on the Esplanade and open nightly from 5 pm. The Mud Markets are held every Saturday and Sunday at the Pier Marketplace where you can also enjoy over 280 specialty stores.
Cairns offers plenty of fantastic casual and elegant dining options and a vast range of international cuisine. Head to the Esplanade for a choice of restaurants including Ochre Restaurant specializing in local and native cuisine and Bushfire Flame Grill. Many of the day tours depart from Cairns, and there are countless activities in and around the city to suit all ages.
Flecker Botanical Gardens, is a must-see for all visitors. It is the only wet tropical botanical gardens in Australia. The gardens display tropical plants from around the world including endangered species and over 200 species of palm. There are boardwalks to follow into Centenary Lakes where you can see turtles and mangrove birds.
Many of the day tours depart from Cairns, and there are countless activities in and around the city to suit all ages. Most of the 1.4 million dives on the Great Barrier Reef each year are arranged from Cairns, making it one of the most popular diving destinations in the world. It's also a favorite place to gain the PADI open water classification.
Reputable dive schools in Cairns are Cairns Dive Center, 121 Abbott Street; Deep Sea Divers Den, Draper Street; and Down Under Dives, Draper Street. To deepen your knowledge of the Reef, visit Reef Teach which runs informative and entertaining lectures.
With the Great Barrier Reef, mountain rainforests, palm-fringed beaches, surrounding Carin's, it is the perfect location to visit with the family.